1. Lightweight Fireproofing MgO Roofing Sheet
Lightweight Fireproofing MgO Roofing Sheet is a kind of Non Asbestos & Formaldehyde and Heat Resistant
Magnesium roofing material. Shock Resistant Magnesium Oxide Roofing Sheet is made of inorganic chemical materials,
after production line processing and combined. Lightweight Fireproofing MgO Roofing Sheet was made of MgO, MgCl2,
talcum powder, fiber glass cloth, and other FIREPROOF materials.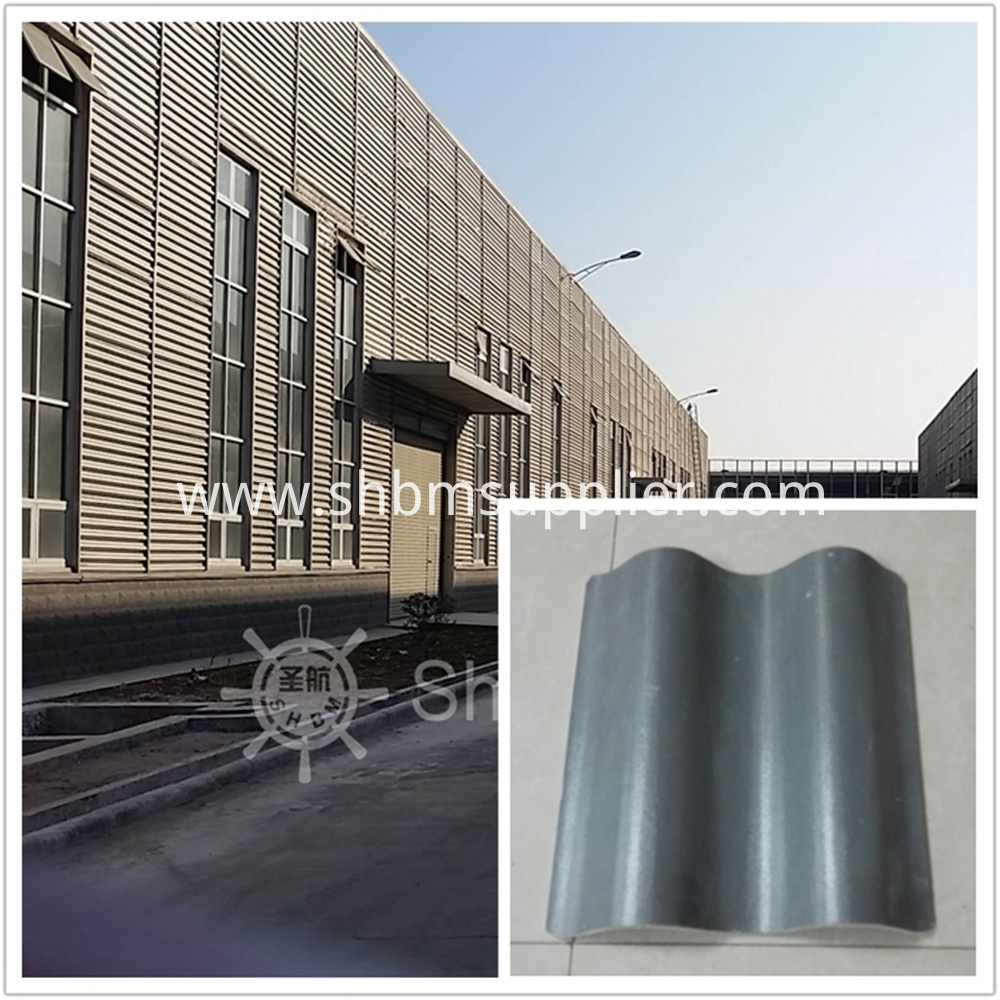 Lightweight Fireproofing MgO Roofing Sheet
2.Product Features
(1) 100% Non-asbestos;
(2) HIGH STRENGTH;
(3) Fireproof (A1);
(4) Heat-insulation;
(5) Sound Insulation;
(6) ANTI-CORROSION; Acid & Alkali Resistant;
(7) Anti-aging; Long Service Life;
(8) Anti-typhoon; Shock Resistant;
(9)Good Processability:
The ECO Friendly Roof Sheets could be processed by saw, nails, drilling, Installed simply and quickly, save material
cost and labor cost.
3. MGO Roofing Sheets Specification
Length

1.0m-5.8m

1800mm; 2000mm; 2400mm; 3000mm; 5800mm;

Width

0.96m; 0.72m;

Thickness

4mm-5mm

The MgO Roofing Sheets can be made in different sizes according to customer's requirement.

4.The Series of MgO Corrugated Roofing Tiles
According to different market demand, there are three series of MgO Roofing Sheets.
Its main color is whitebeige, the Glazed Roofing sheets usually be used as the simple building.
This kind of Roofing Sheets could be used more than 10 years. Its cost is low.
(2) PET MGO Roofing Sheets
PET membrane is a kind of anti-aging film. This kind of roofing sheets could be in different colors according to
customer's requirement. The performance of UV blocking, anti-corrosion, acid & alkali resistant are better and service
life are longer. This kind of roofing sheets could be used more than 20 years.
(3)Aluminum Foil Roofing Sheets
The Surface is aluminium foil. Its performance of anti-corrosion, UV blocking and Acid & alkali resistance is the best.
The Aluminium Foil MGO Roofing Sheets could be used more than 30 years.

5. Performance Demonstrate
Due to the MgO Roofing Sheets' excellent performance of corrosion-resistant, acid & alkali resistant, weather resistant,
energy-saving, environmental-friendly, etc, prolong the service life of the buildings, reduce the cost of labor and the
replacement of the installation, make the integrated cost of application much lower.The Cheap Roof Sheets is the best
substiture of asbestos sheets, steel sheets, cement sheets and thatched roof.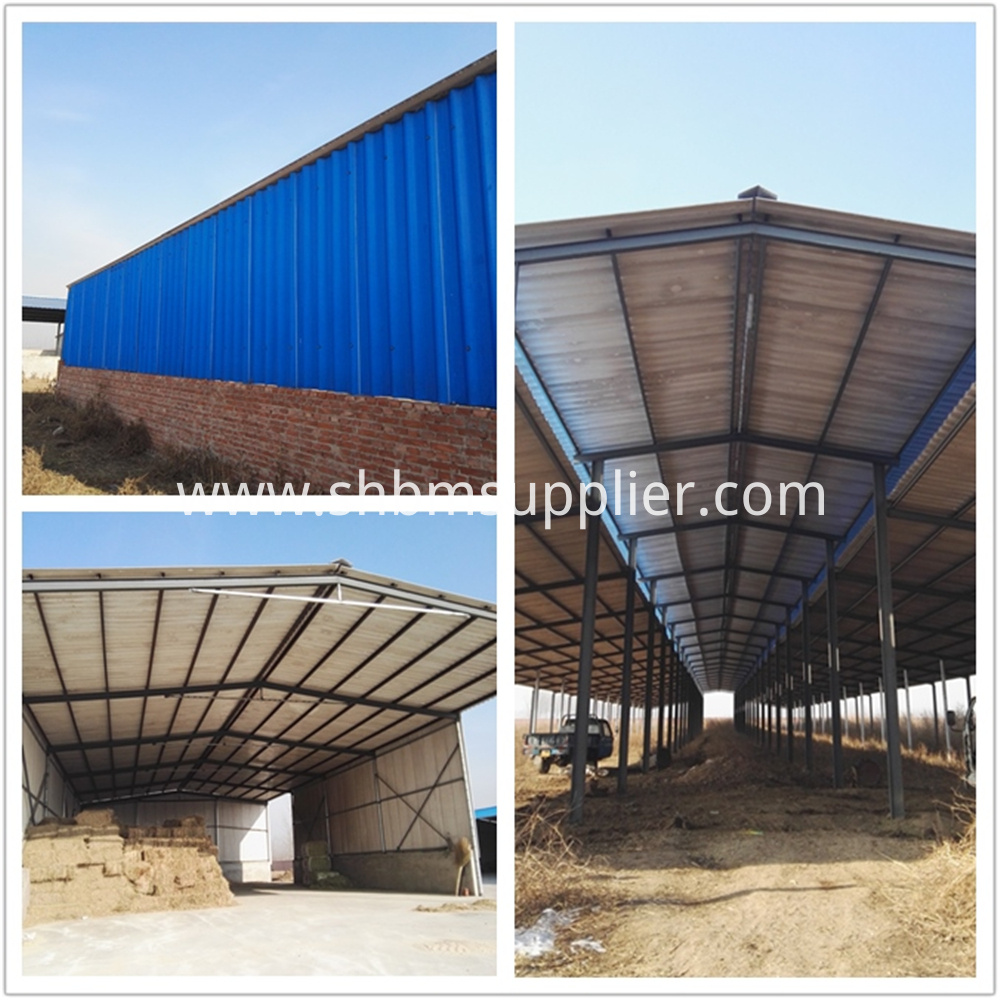 6.Product performance
Environmental Friendly

100% Non-asbestos, non-formaldehyde and other harmful substance, harmless

to environment and people's health.

Fire Proofing

The MgO Roofing Sheet is made of various inorganic materials. Its fire-retardant

reached grade A1. Its refractoriness temperature over 1200 degree.

This refractoriness temperature is far more than the other roofing materials, such

as cement sheets, iron sheets, PVC sheets, etc.

Heat Insulation

The main raw material of our roofing sheets is MgO. MgO is a kind of natural

insulation material, the thermal conductivity factor of our roofing sheet is 0.169w/m.k,

this factor far less than other roofing material, so our roofing sheets is a good choice

of energy-saving and cost-reducing roofing material.

High Strength

The MgO Roofing Sheet is very strong and shock-resistant.

Horizontal Breakage:>3100N/M

Vertical Breakage:>305N/M

Shock resistant: Do not craze, peel off, penetrate on the surface after 1kg iron

ball fall on it from 1.5m height.

Acid & Alkali Resistant




When the PH value is between 2-12, the sheet will not be affected. The sheet

could offering superb resistance to the acid & alkali which from the air and raining

or other factors.

Service Life




The laboratory testing shows that the service life of MgO Roofing Sheets are

more than 30 years.

After repeated freezing and thawing test, the roofing sheets no bubbling, stripping,

crack.

Sound Insulating

When raining out-side, no big noise inside room, so people could work and live

normally.

Water Tightness

After soaking in the water, there are no water spot on the back side.

Anti-typhoon

Because our MgO Roofing Sheets with high strength, high density, good toughness

and high screw holding capability, so our MgO Roofing Sheets could resist typhoon,

so it is very popular in Typhoon-prone areas.
7.Application
The high performance characteristics make the House Roof Sheets suitable for being used in the roof application
of high temperature, high corrosion industry, such as chemical plant, feeding farms, casting factory, work shop,
warehouse, market shed, garage, roofing of residence, etc.
8.Project cases
(1)Galvanized processing factory
Construction area: 5000sqm
Materials used: Aluminium Foil Mgo Roofing Sheets as the roofing and wall panel.
Due to the High temperature, high corrosion in the Galvanized processing factory so the Aluminium Foil MgO Roofing
Sheet is the best choice because its excellent performance of anti-corrosion and acid & alkali resistant, heat resistant.
(2)Dairy cattle farm
Construction area: 10000sqm
Material used: PET Membrane MGO Roofing Sheets
Because the cattle's excrement and breath exhaled with strong corrosion, so they choose the PET membrane as the
wall panel and roofing material. Because its excellent performance of anti-corrosion and acid & alkali resistant, heat
resistant. The cattle could live in the farm comfortably, produce more mile and create more economic benefits.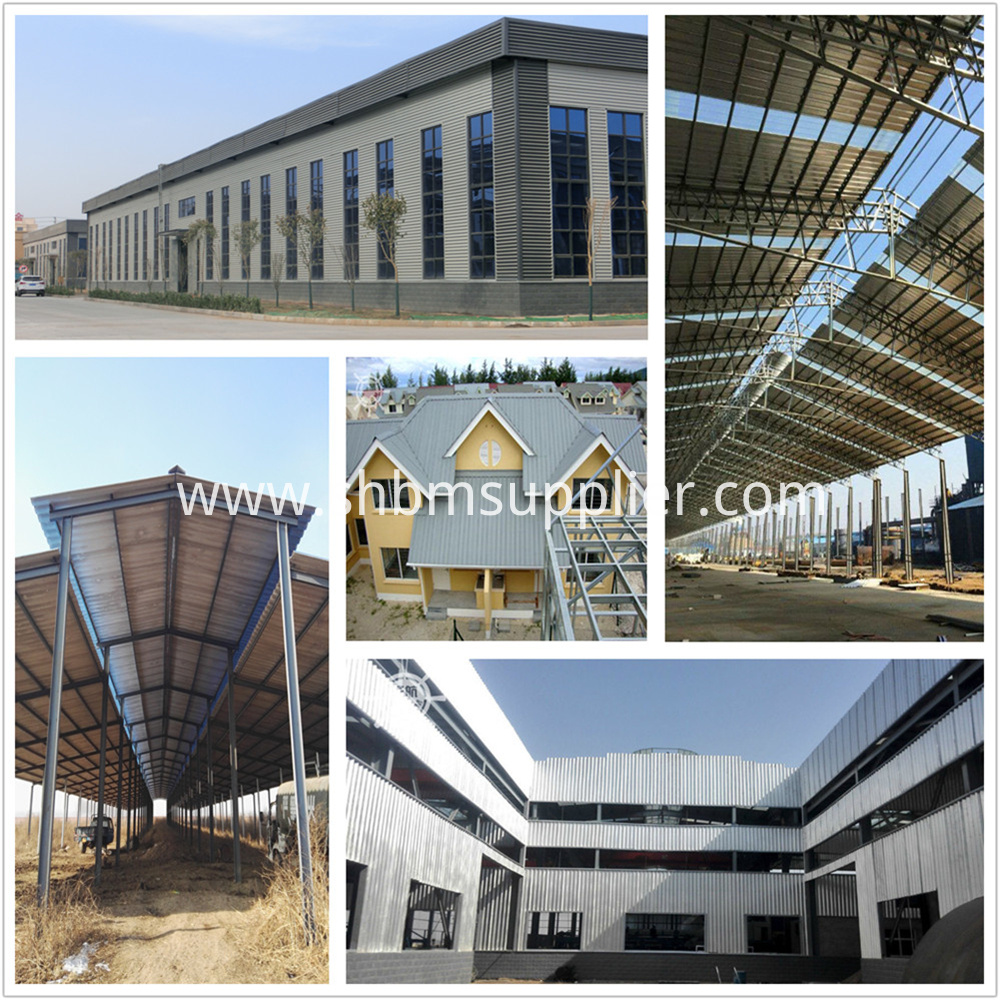 9.Storage precautions
(1) Take serious measures to beware of the land subsidence at the storage palce;
(2) Stack the sheets like # in order to prevent warping and deformation; The height of per stack should be less
than 100pcs;
(3) Keep the bottom of the stacking empty, prepare drainage measures in advance; In order to avoiding the MgO
sheet out of shape or craze.
(4) Keep the sheets in warehouse in order to avoid affecting the color and service life of the sheet.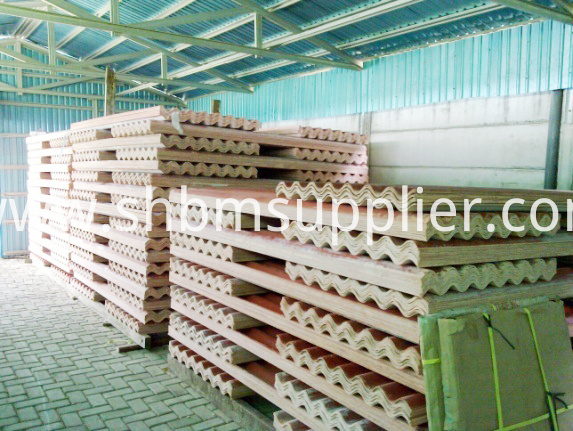 10.Accessoriess & Raw Material of the Eco Friendly Roof Sheets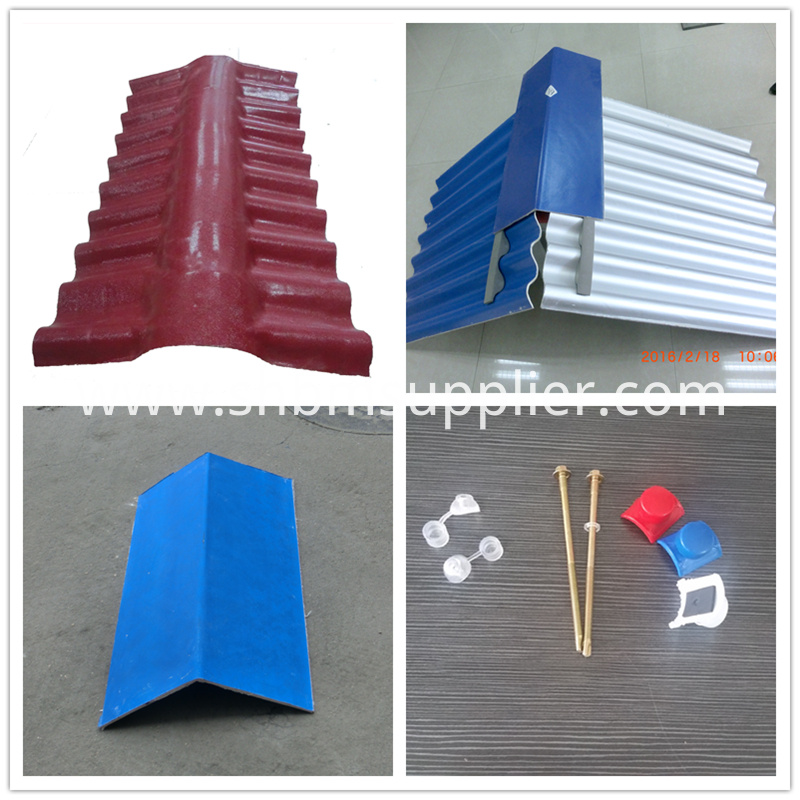 11.Production Process & Packing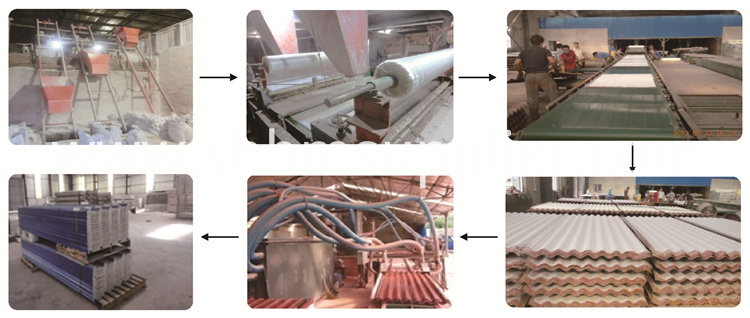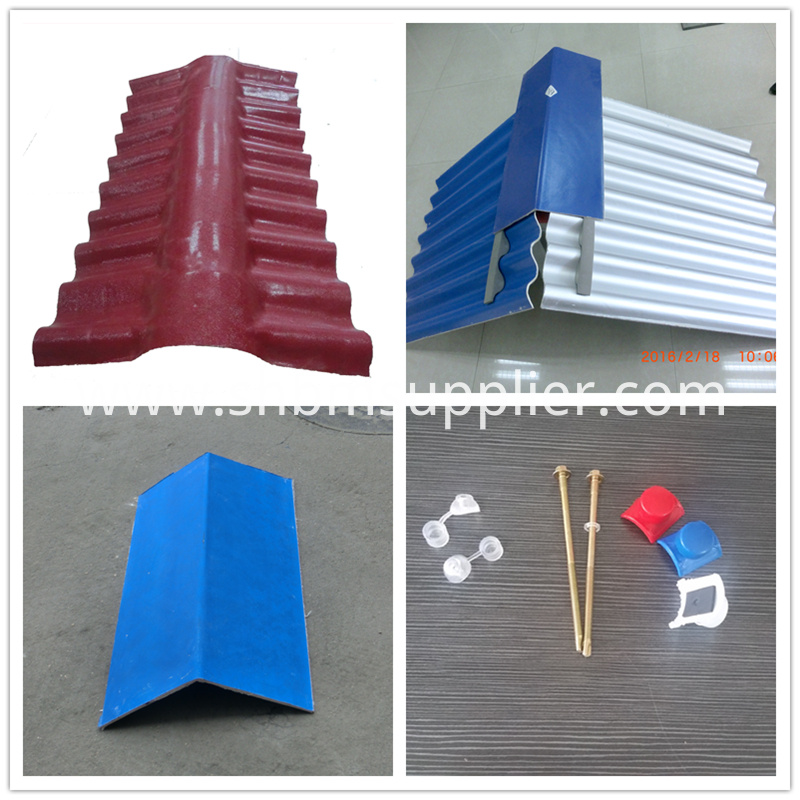 12.Contact Us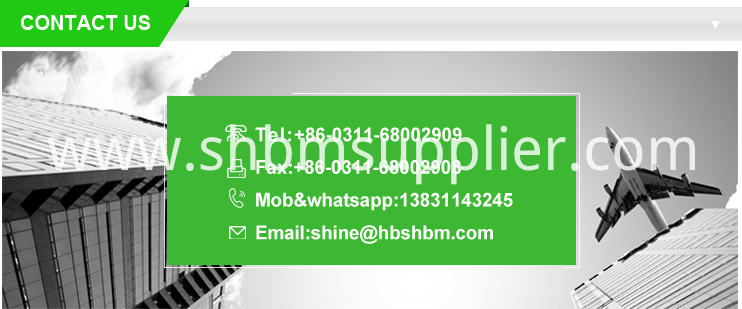 Looking for ideal Lightweight Roofing Sheet Manufacturer & supplier ? We have a wide selection at great prices to help you get creative. All the Lightweight MgO Roofing Sheet are quality guaranteed. We are China Origin Factory of Fireproofing Roofing Sheet. If you have any question, please feel free to contact us.
Product Categories : ECO Friendly Roof Sheets > Aluminum Foil Roofing Sheets