Magnesium Oxide Board Size

1200mm*2400mm 1220mm*2440mm

Other size also could be made according to customer's requirement.

100% Non-asbestos

Withou asbestos and formaldehyde, harmless to people's body and environment.

Fire Resistant

6mm>2Hours; 12mm>4Hours

Color

Red, Gray, Blue, Green, White

Application

Office Partition, Insulation Wall, Base Board and Decorative Panel, Ceiling Board, HIGH STRENGTH FLOOR BOARD
MGO Board is a kind of Eco-friendly FIREPROOF board widely be used in construction and decoration, such as WATERPROOF Wall panel, Prefab House Floor Board, Exterior decorative WALL BOARD , Fireproof Ceiling Board, etc.
Iron Crown MgO Fireproofing Board is made of magnesium oxide ,magnesium chloride, high quality plant fiber with backbone of inside fiber glass cloth to insure the toughness and lightweight of the board .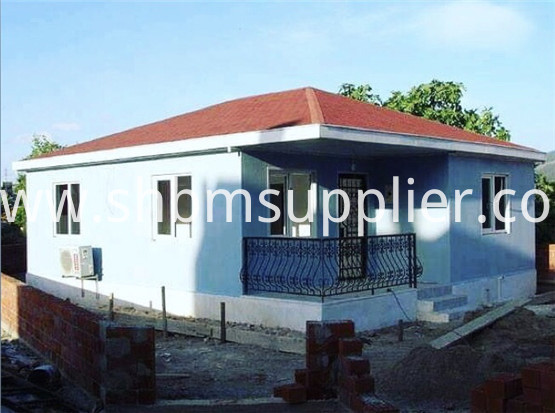 Fireproof High strength insulation Magnesium Oxide Board is a kind of multi-functional building material. With non-combustible material Magnesium Oxychloride, magnesium oxide, alkali resistant fiber glass cloth, wood as main materials, made by the full set of automated assembly line equipment with a special production process

.
MgO Board Technical Specifications:
Thickness

3mm-20mm

Dimensions

1200mm*2400mm 1220mm*2440mm

Other size also could be made according to customer's requirement.

Color

White, Gray, Red, Green, Blue

Tolerance

Length/Width: ±3mm Thickness: ±0.2mm Opposite angle line: ≤5mm

Density

0.95-1.2g/cm3

Bending Strength

19.5MP

Drying Shrinkage

0.26%

Moisture Movement

0.5%

Impact strength

6.2KJ/m2

Screw holding capability

37.1N/mm

Non-conbustible Performance

According to GB8624-1997, combustiblity is A1 Class.

Fire rating limited

6mm>2Hours 12mm>4Hours

Thermal Coefficient

0.19W/m.k

MgO Board Features:
1. 100% Non-asbesots, Non-taxic, Non-radioactive
2. Excellent Fire Resistant: Incombustible A1, won't produce any poisonous gas in case of fire.
3. Excellent Impact Resistant
4. Good Surface finish
5. Moistrue Resistant
6. Excellent Sound insulation
7. High dimensional Stability
8. Against mould, bacterium, insects and termites
9. Low cost, beautiful appearance, light weitht, installed with keels could efficiently reduce the project and decorative cost; uniform color and smooth surface, direct use can make the building's color uniform.

MgO Board Application Ranges:
MgO board can be used for interal as well as external construction.It can be used for wall cladding, internal & external facades of buildings, sheathing material of walls etc.
Interior Applications: Exterior Applications:
1) Wall Board 1) Sheathing
2) Backer board 2) Soffit- Ventilated and Non Ventilated
3) Underlayment 3) Siding
4) Fireproof Board 4) Trim materials
5) Ceiling board