Compared with other kinds of roofing material, the MGO Roofing Sheets have many advantages, such as FIREPROOF, heat resistant, shock resistant, ANTI-CORROSION, HIGH STRENGTH, energy-saving and environmental protecting, long life span, etc.
The MGO Roofing Sheets could be processed by saw, nails, drilling, Installed simple and quickly, save material cost and labor cost.
The MgO roofing sheets can be made in different sizes according to customer`s requirement.
Its length could in made from 1.0m to 5.8m, and the width could be in 0.96m,0.98m.
The high performance characteristics make the Workshop Roof Sheets suitable for being used in the roof application of high temperature, high corrosion industry, such as chemical plant, feeding farms, casting factory, work shop, warehouse, market shed, garage, roofing of residence, etc.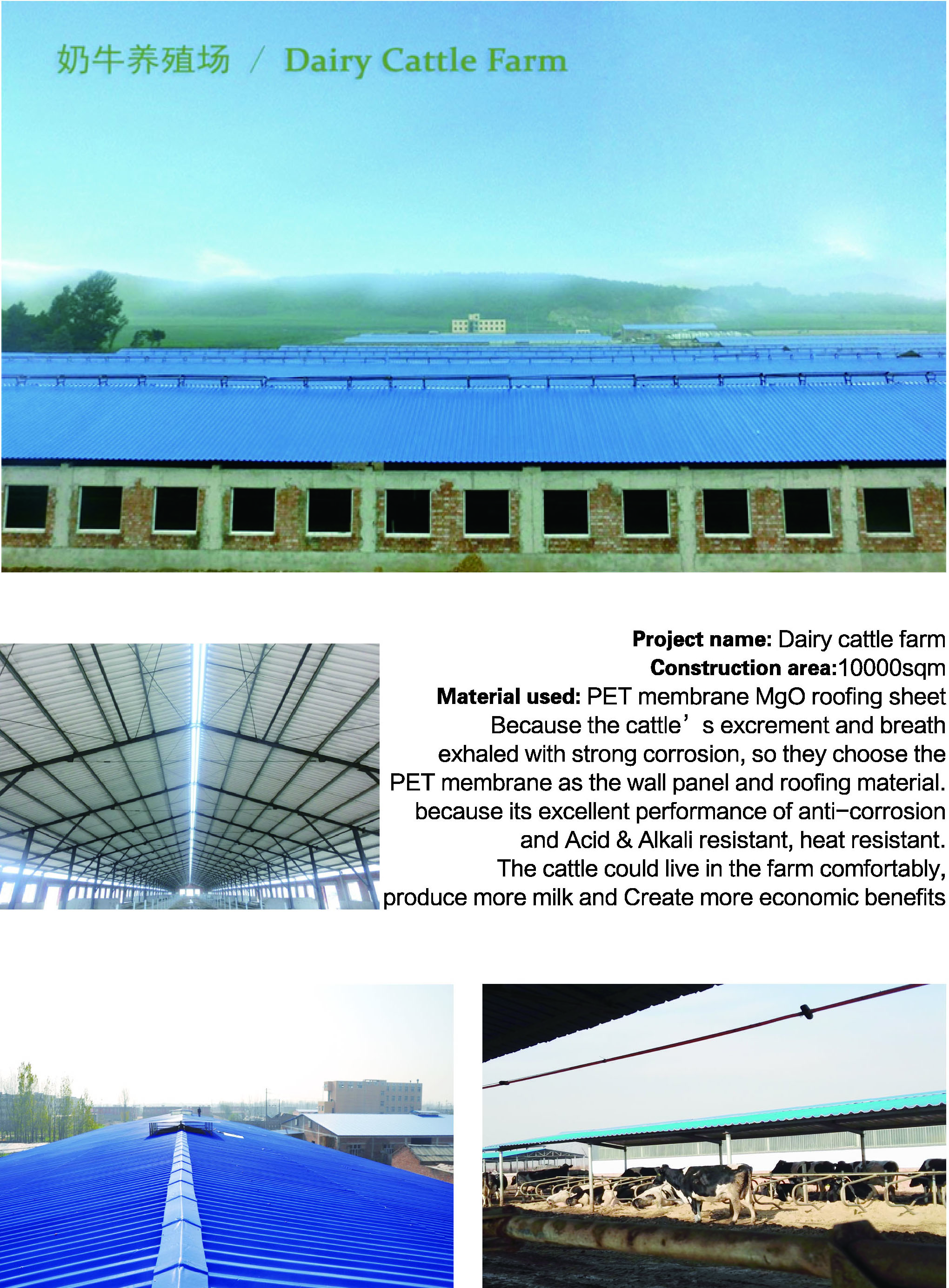 Matters needing attention during installation
Drill the screws with electric drill in appropriate tightness; stop the electric drill once rubber gasket touch tile arch. If not, the rubber gasket will be distorted or damaged and its seal function will be affected. If rain water enters into drill holes, which will lead to tiles fracturing, and shorten its service life.
The inner angle of House frame ridge position is less than 135o , the joint between thermal insulating roof tiles and ridge tiles need doing WATERPROOF treatment specially.
The interval of stringers on the roof should be N=800-900mm
The hypotenuse should depend on roof tiles joint parts, which is preferred to be 200mm, not less than 150mm, and in the position of stringers.